Our Director has been involved in the forestry and timber industries for over 28 years and has traveled all over the world to see how other countries and cultures value and care for their forests whilst making effective and sustainable use of forest products. We have much to relearn in this country but it is encouraging to see that there are many professionals making great efforts to safeguard the long term survival of our woodland resources and habitats by sustainable and efficient management practices that embrace new and old ideas as appropriate.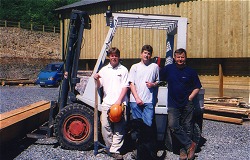 The long term survival of woodlands depends to a large extent on viable woodland and timber economies and is enhanced by adding value close to the source of the raw materials. YOU can make a significant contribution to this mission by supporting local craftsmen and processors, buying their products, and finding out more about real wood and sensible woodland management. This will help the local economy and reduce transportation.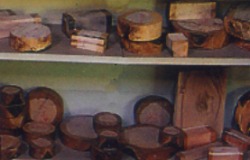 Demand real wood whenever possible, reject chipboard and particleboard with plastic wood effect skins (The manufacture of which consumes vast amounts of energy and uses some very unfriendly glues).
Real wood may cost more initially but will last and last. The cost per year will in many cases be far less when using real wood.
An oak ship's timber from the 1500's could and has become someone's dining table in the year 2000 after supporting a farm house roof for hundreds of years!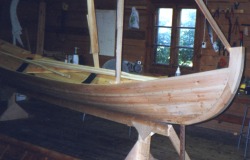 Oak you buy today to make into a table, could still be in your descendants household as a table, bed, shelf, bowls, or some curio in the year 2750 not so likely your chipboard based, whatever!
Your solid ash oak or beech floor could become someone's doors, or their table etc. Not so with laminate floors cheap or expensive. If you can, buy real wood and support your local craftsman, he could be the next Chippendale.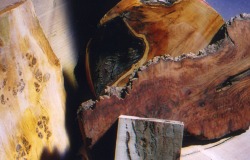 If you can, buy real wood and support your local craftsman, he could be the next Chippendale.